case studies
High Noon Communications has extensive experience managing daily operations and special projects for non-profit organizations. For organizations that may not require the services of a full-time staff and national organizations needing a presence in Washington, DC, High Noon provides skillful and affordable management services. Working with High Noon allows the clients' leadership to maximize their contributions by handing off many functions, such as:
membership relations and communications;
board of directors support;
meetings and special events;
financial management;
advocacy support; and
special projects.
CAEAR Coalition
CAEAR Coalition, a national membership organization representing Ryan White Program grantees, service providers, and consumers, is a leading voice for a strong federal response to the domestic AIDS crisis. For seven years, High Noon Communications has managed the daily operations of the coalition. Working closely with the volunteer board of directors from across the country and a government relations firm, High Noon is responsible for:
financial management;
dues collection;
planning quarterly member and board meetings;
developing advocacy and outreach materials;
coordinating quarterly constituent advocacy days;
development and maintenance of the website; and
grant writing.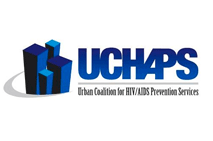 Urban Coalition for HIV/AIDS Prevention Services
The Urban Coalition for HIV/AIDS Prevention Services (UCHAPS) is a coalition of community members and health departments from urban jurisdictions highly impacted by HIV/AIDS. High Noon:
plans quarterly coalition meetings, including

site location;
on-site coordination and venue liaison;
participant travel; and
program and materials development;

manages organizational finances and budgets;
supports leadership in management of a federal grant; and
is leading the development of the organizational website.
U.S. Green Building Council
The U.S. Green Building Council (USGBC) is transforming the way buildings and communities are designed, built, and operated through a variety of avenues, including the LEED® Green Building Rating System™ and numerous education initiatives. High Noon worked with USGBC to develop and implement the inaugural year of its Excellence in Green Building Education Awards Program. High Noon:
distilled USGBC's early efforts to develop the awards program into a report to guide further discussions;
facilitated numerous discussions to build consensus among the awards task force on key program components including the awards' goals, criteria, and submission requirements;
wrote a final report outlining the task force's decisions for presentation and approval;
developed the judging criteria and process;
managed the submission process and organized entries for judging;
prepared rating sheets, tabulated results, and wrote a synopsis;
facilitated the judging process; and
notified winners and prepared an analysis of lessons-learned.